Jesse Richardson
UX designer
iOS Clock Application
An Unsolicited Redesign Experiment of the Alarm Screen
An Experiment Born From the Confusion of my Mother
My mother noticed how many nonactive alarms I had in my alarm list within the iOS Clock App. She then told me that when she turns off an alarm, it deletes itself. Through an impromptu usability test, I learned that the iOS Switch control that is used to turn alarms on/off was misleading my mother. The affordances of this control told her to swipe like a switch, which in this instance was the gesture used to delete an alarm. The Switch in this case functions like a button.
Problem: iOS Switch control offers incorrect affordances.

Goal: Redesign this screen so that any user of any ability could understand how to turn an alarm on/off.
As I mentioned, this was purely a thought experiment for informational purposes only and was not done in conjunction with any organization.
Interviews and User Testing
Interviews and testing were done informally and in-person.
At this phase, I needed to know if there were more users that might have issues or confusion with the Alarm screen within the iOS Clock App.
Set-Up:
Users were family and friends, non-tech savvy or Android users were preferred

Users were asked a few general questions and then asked to simply turn an existing alarm on, then off, and then delete it within the iOS Clock App.

4 users completed the interview and testing

Goal: Affirm or dispute my initial theory that the Switch control within the alarm screen of the iOS Clock App offered the wrong affordances
Findings
3 out of 4 users deleted the alarm by swiping when they were attempting to turn off an alarm.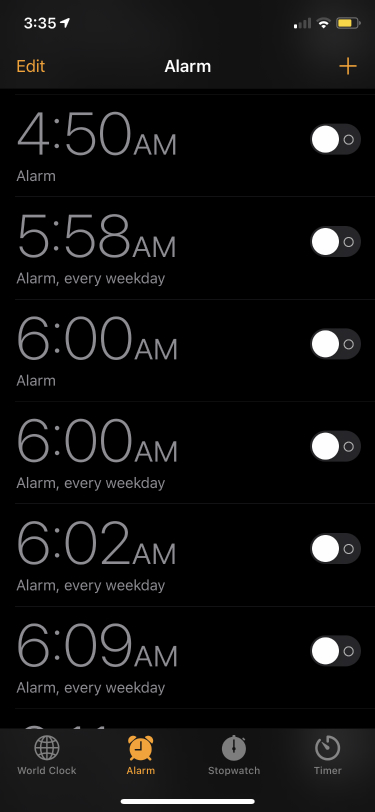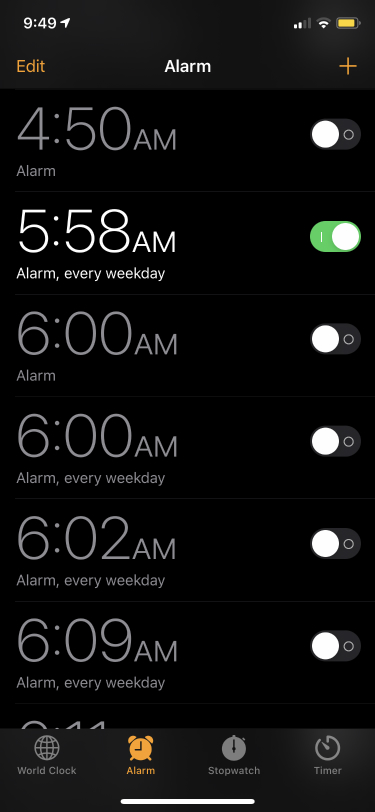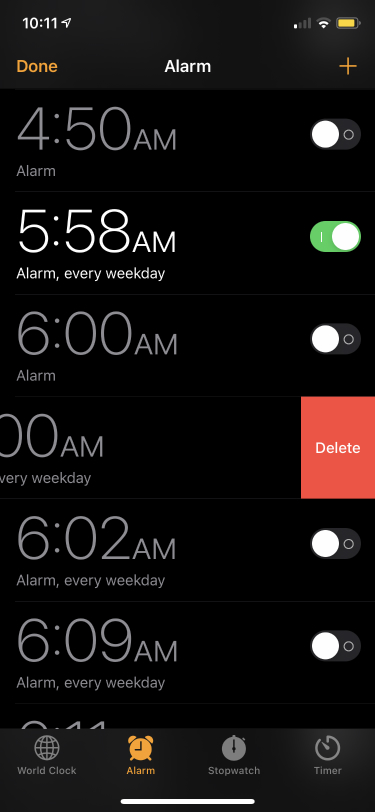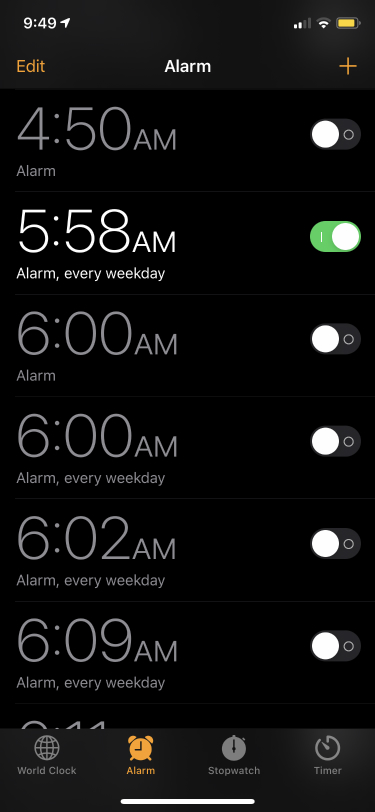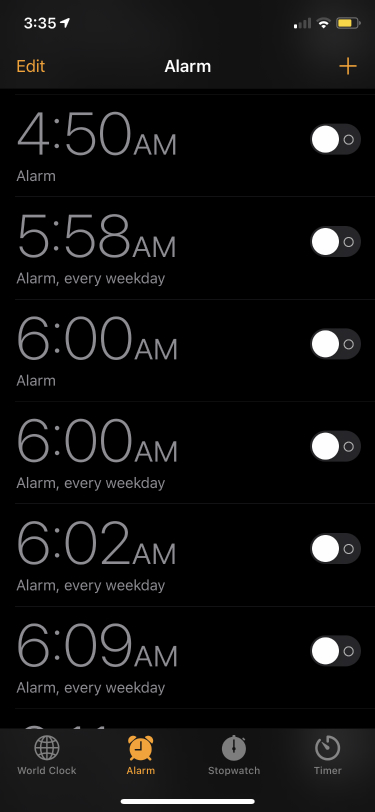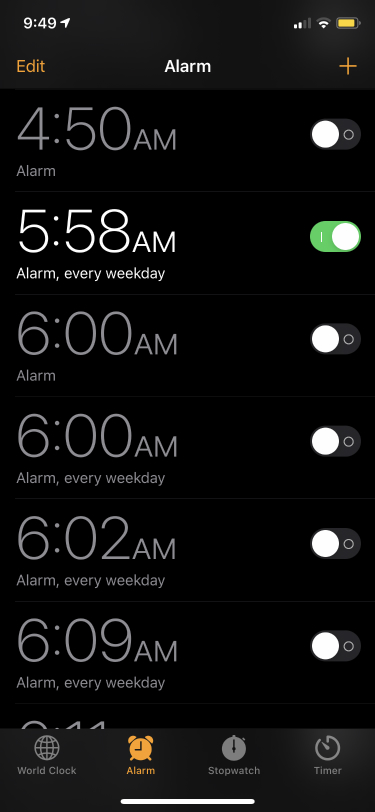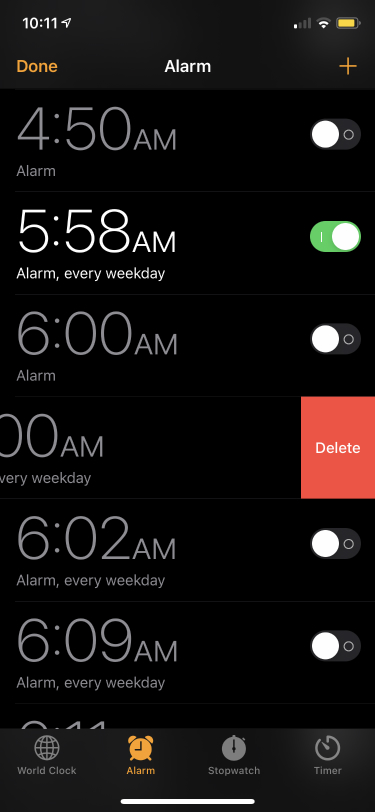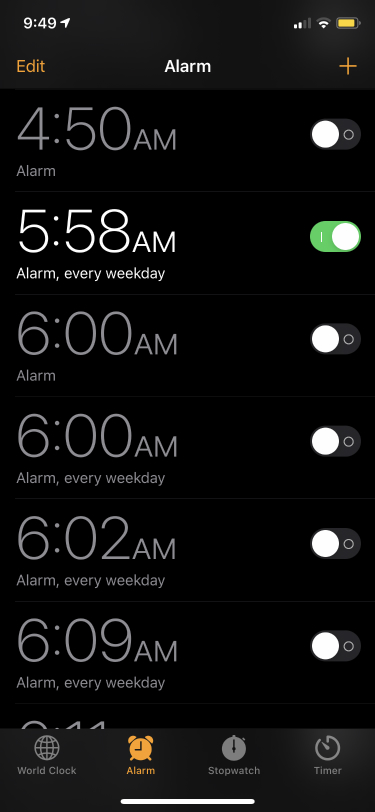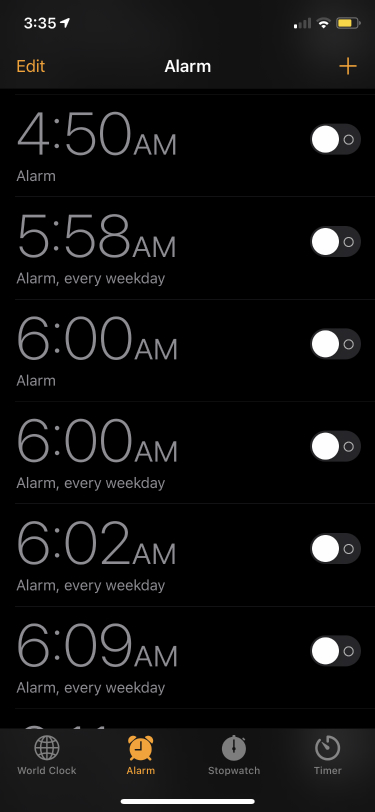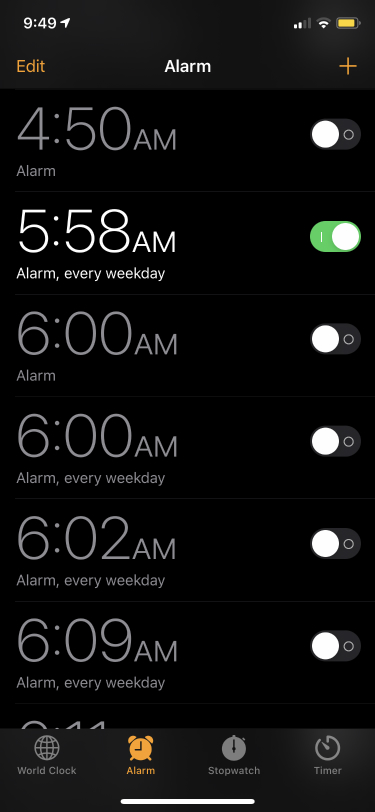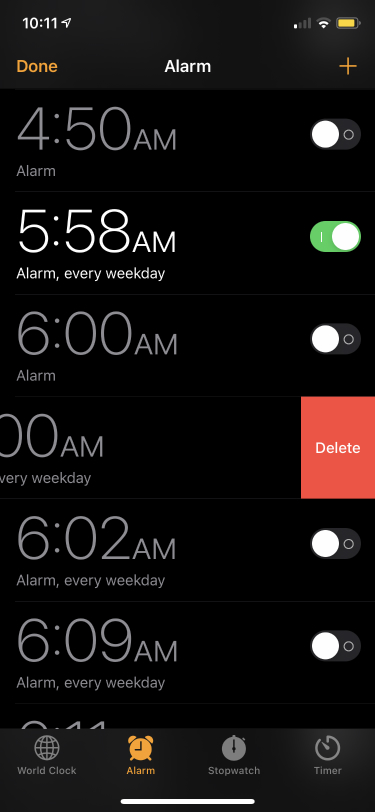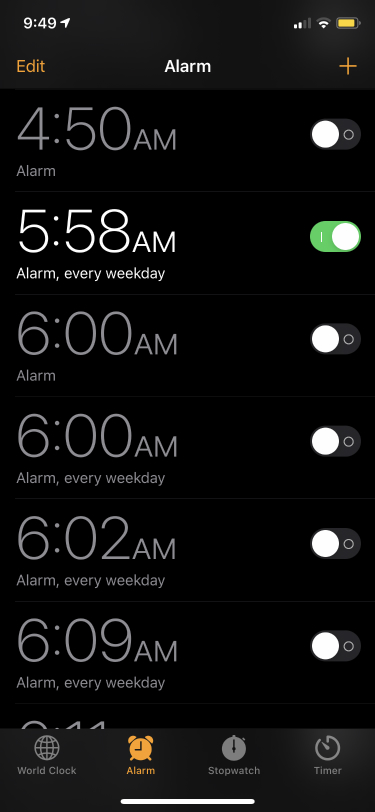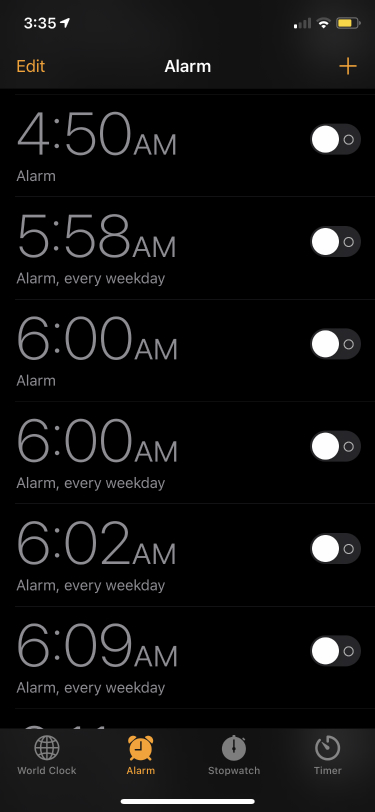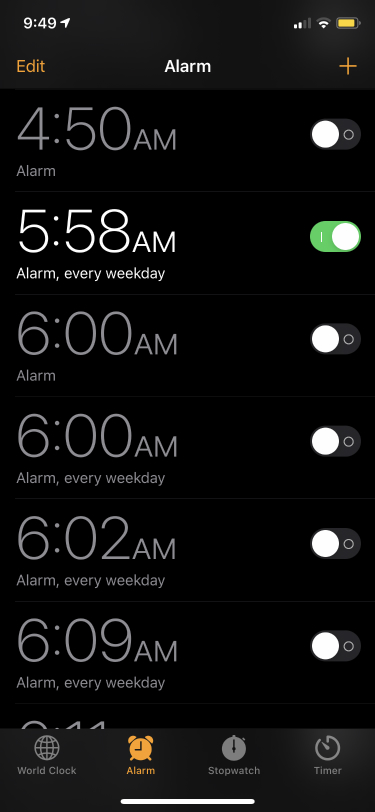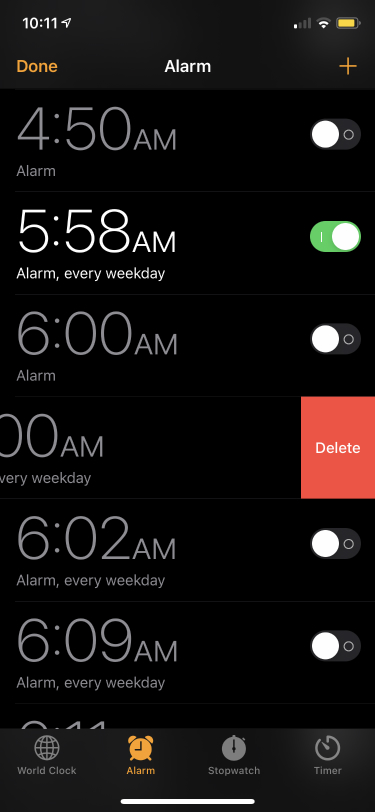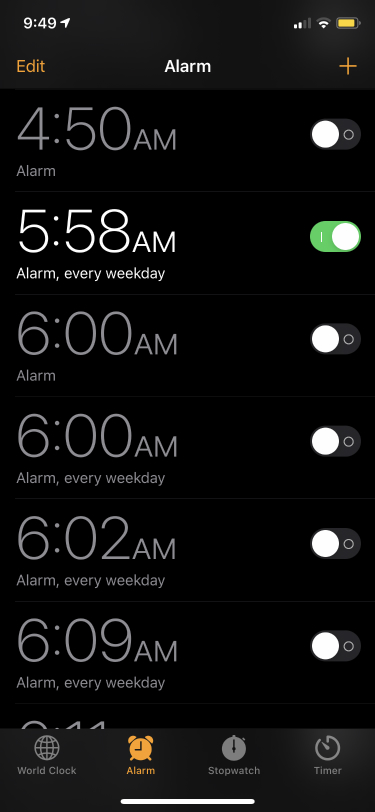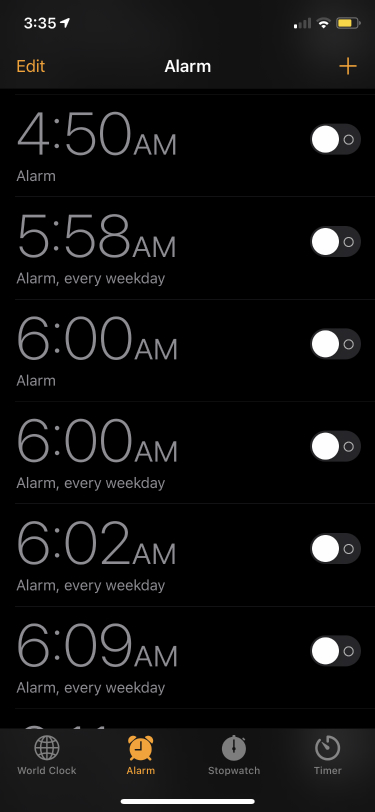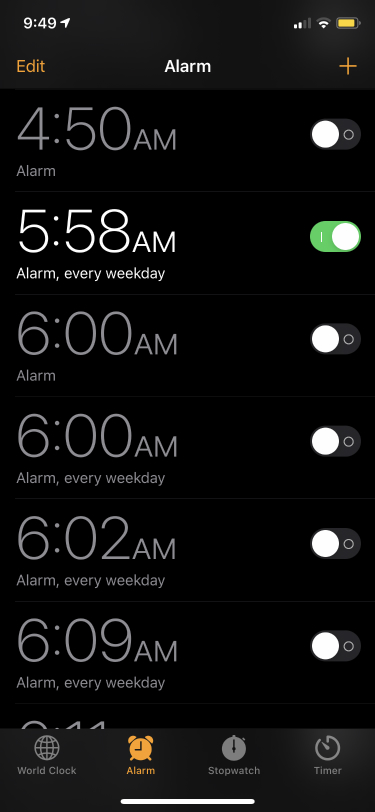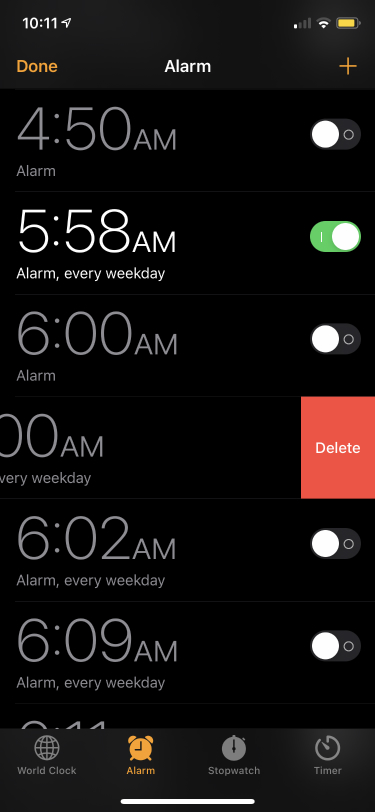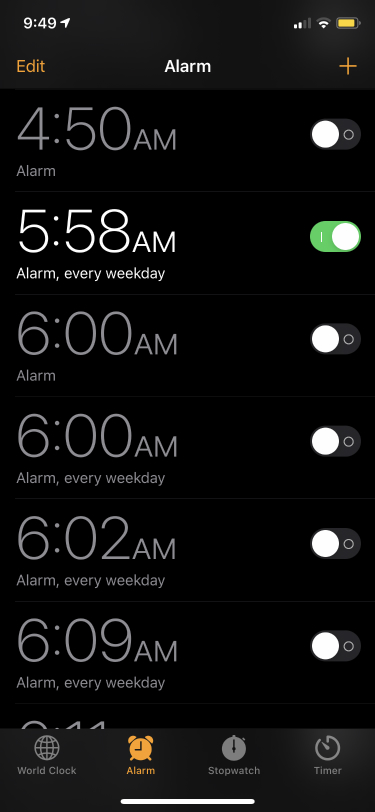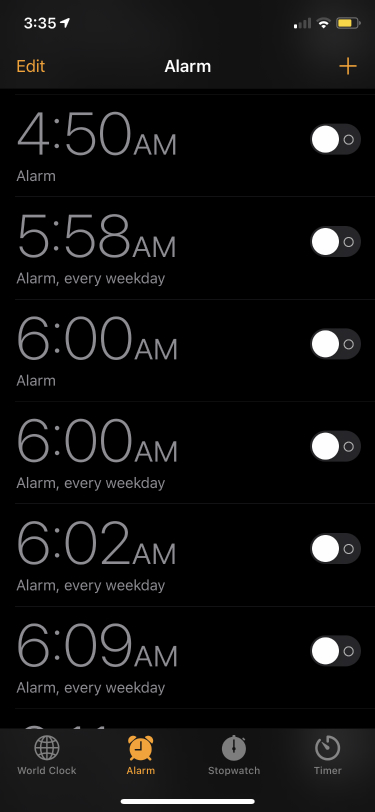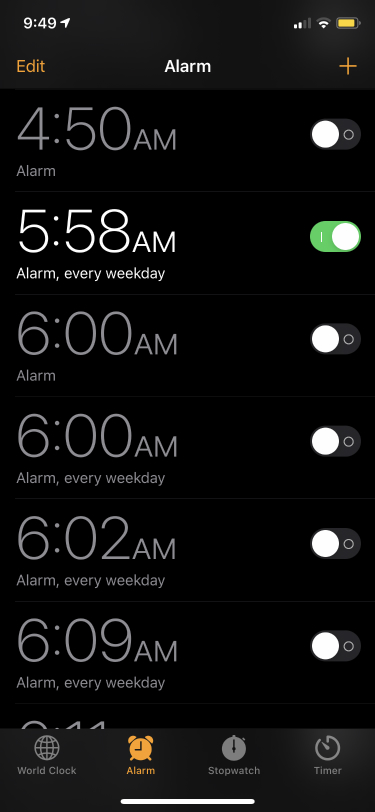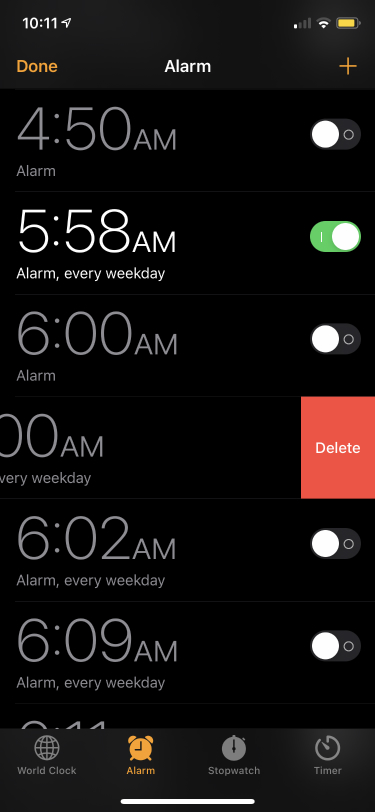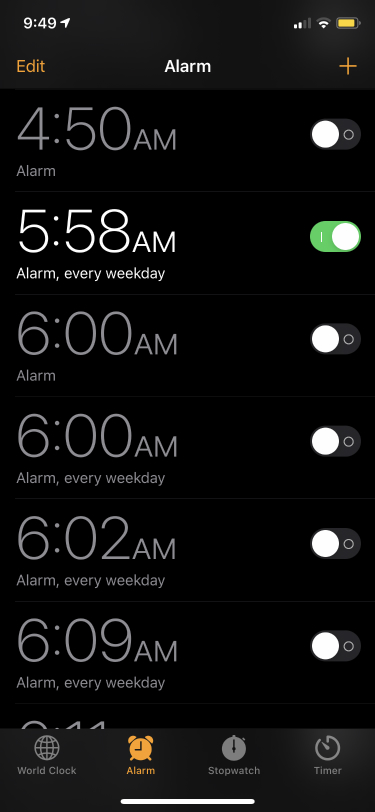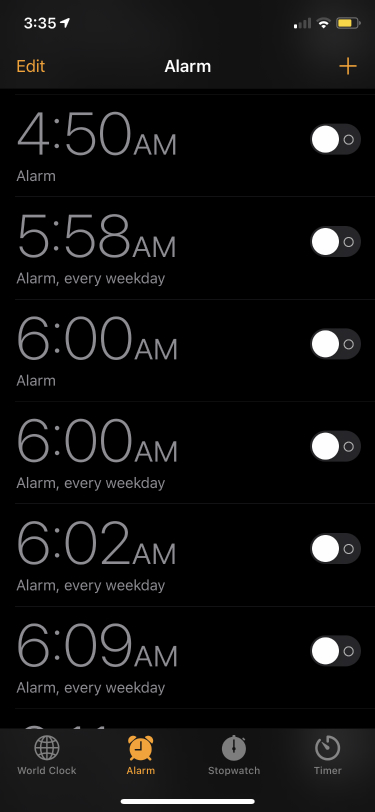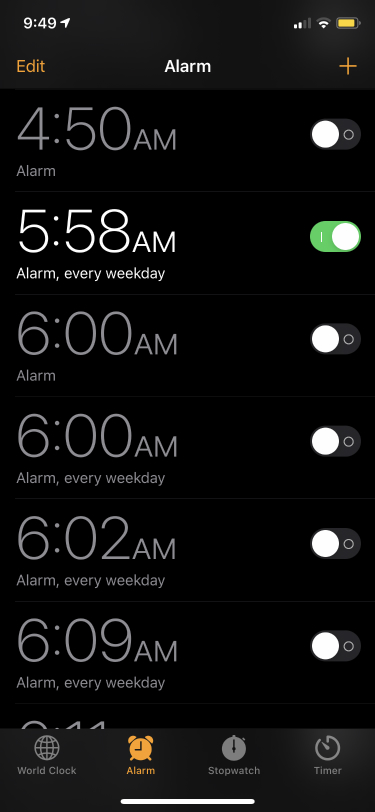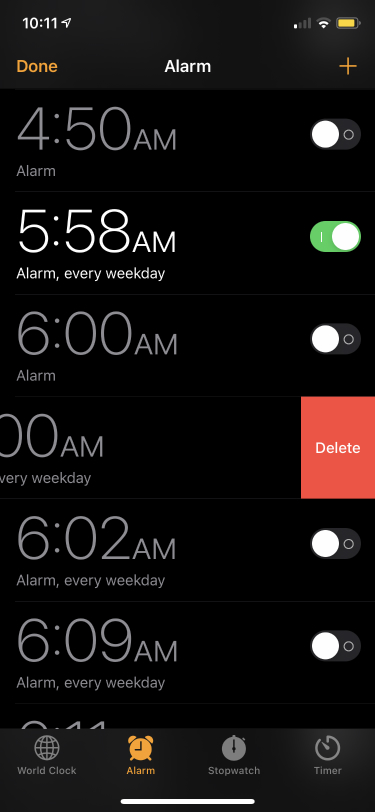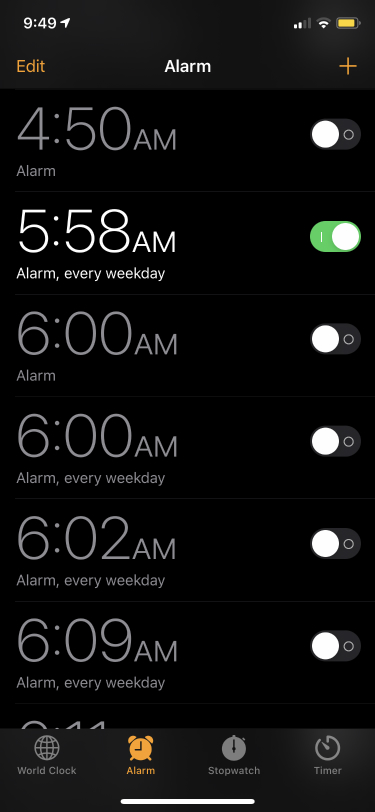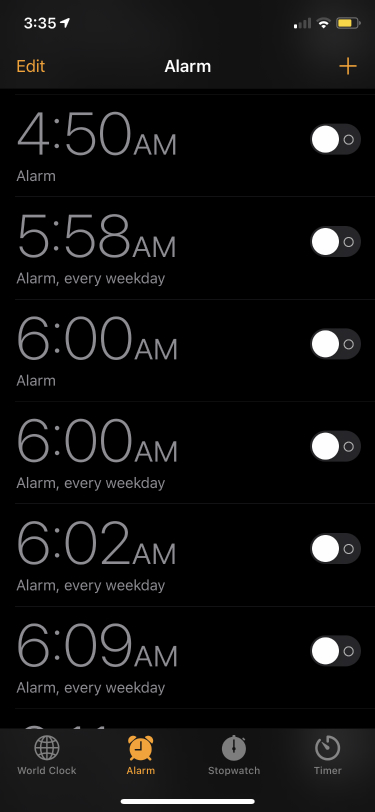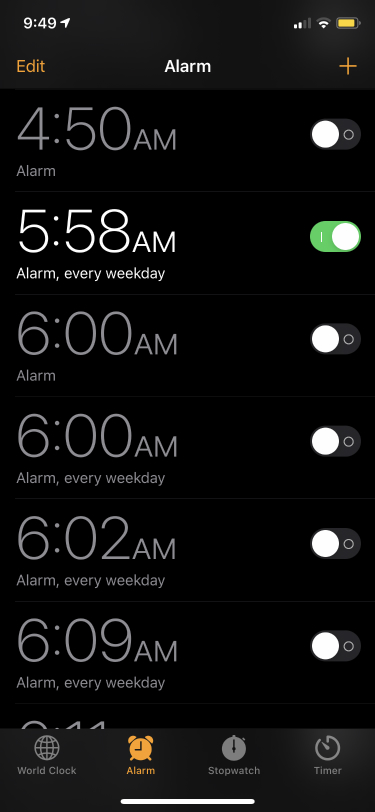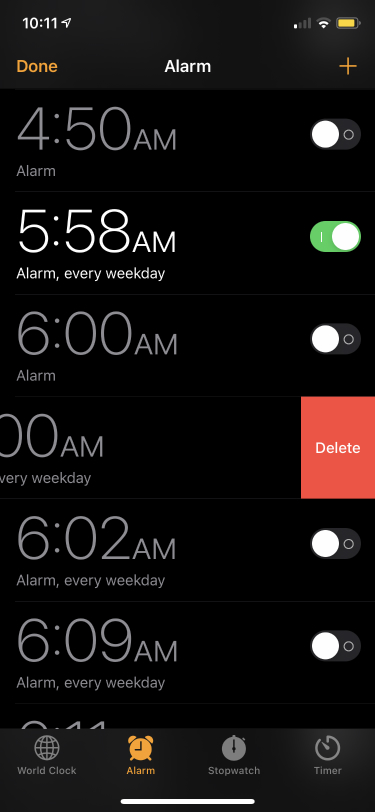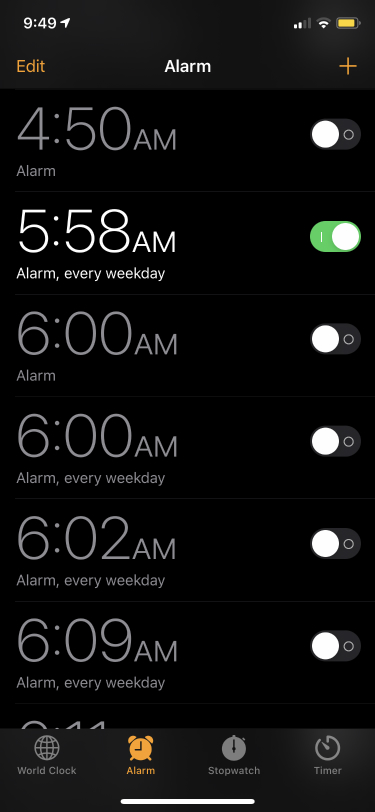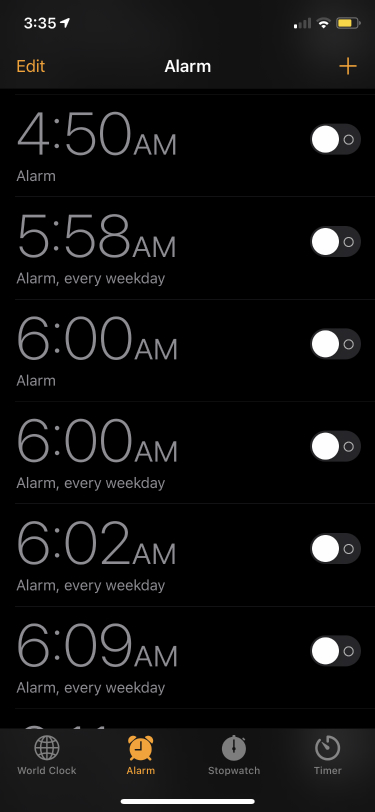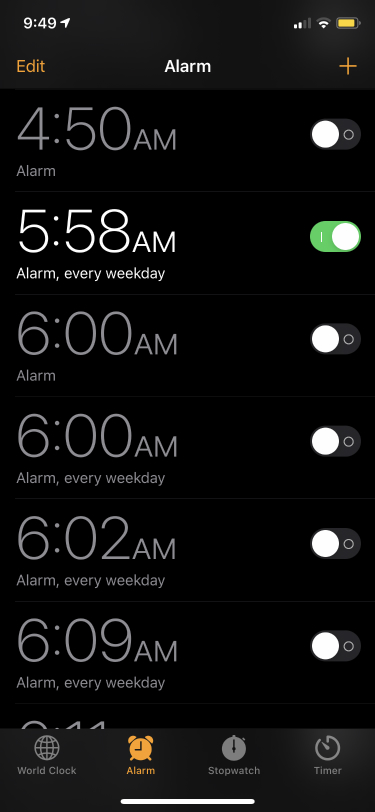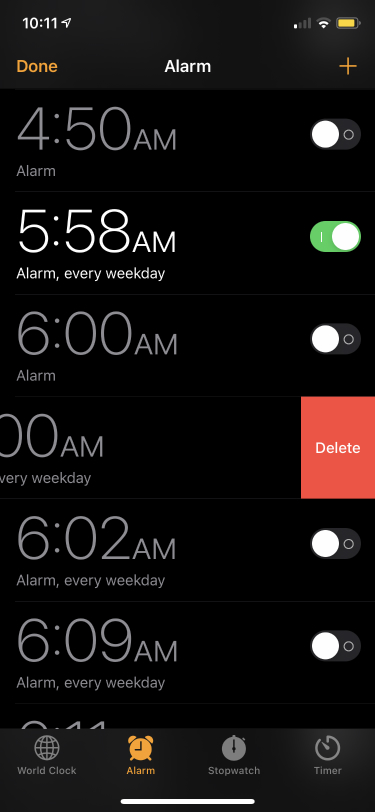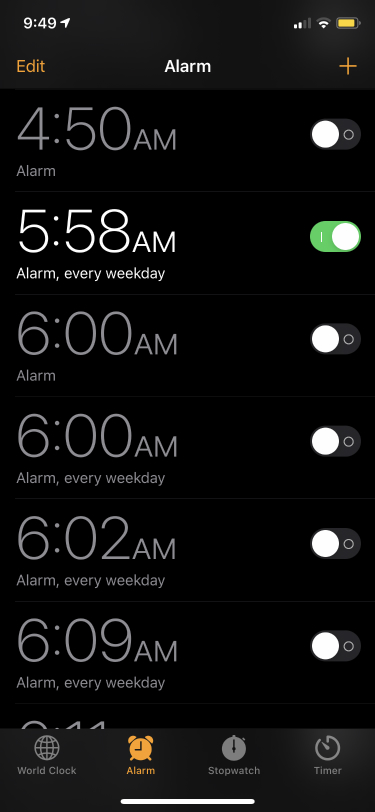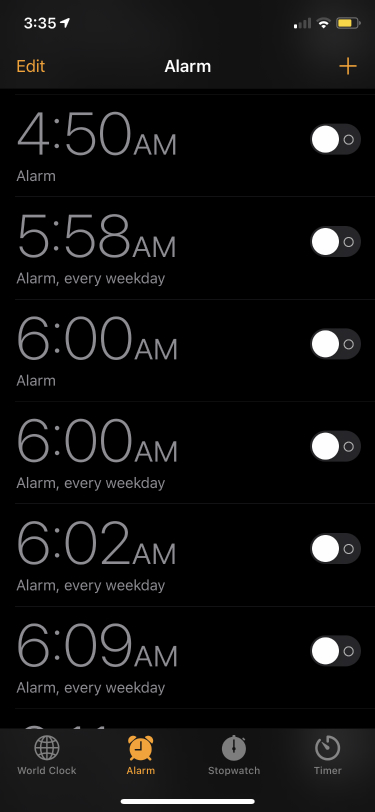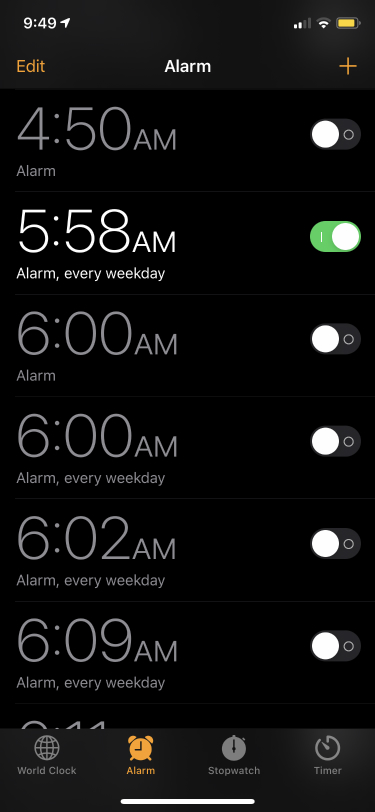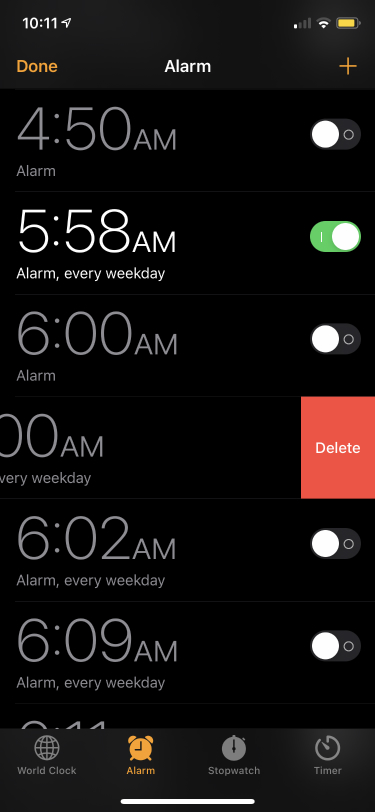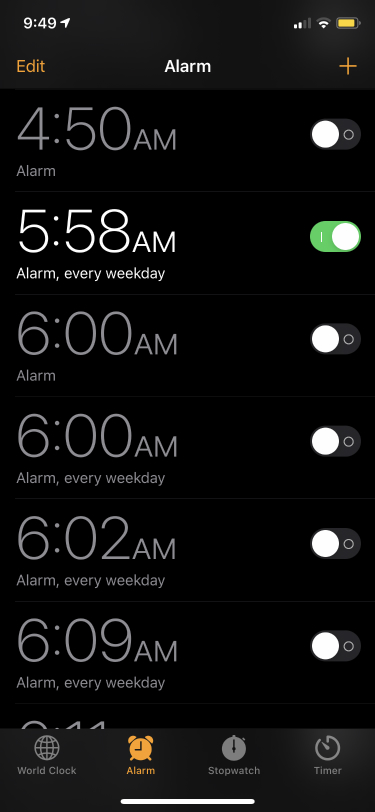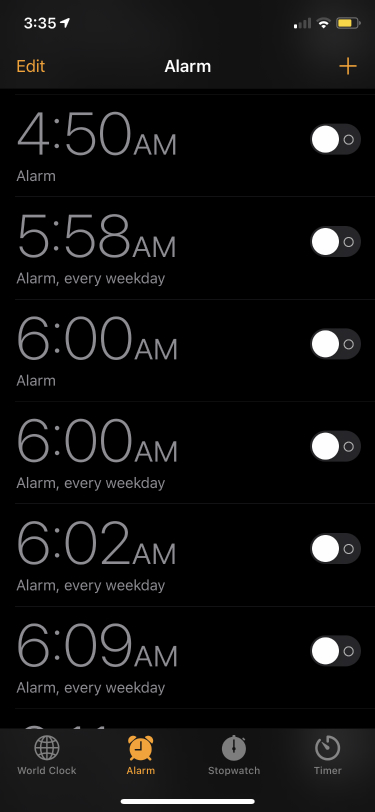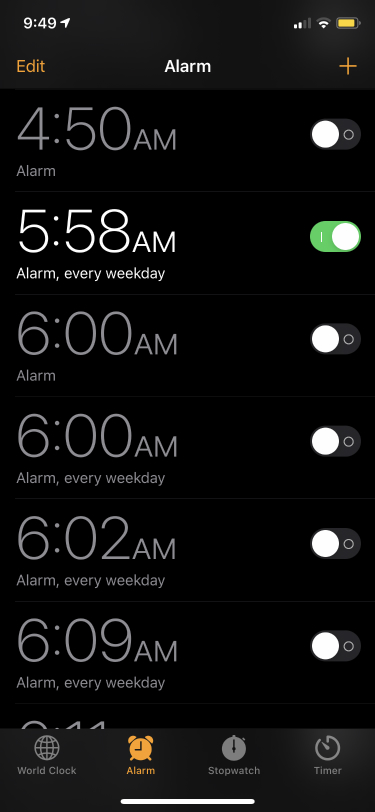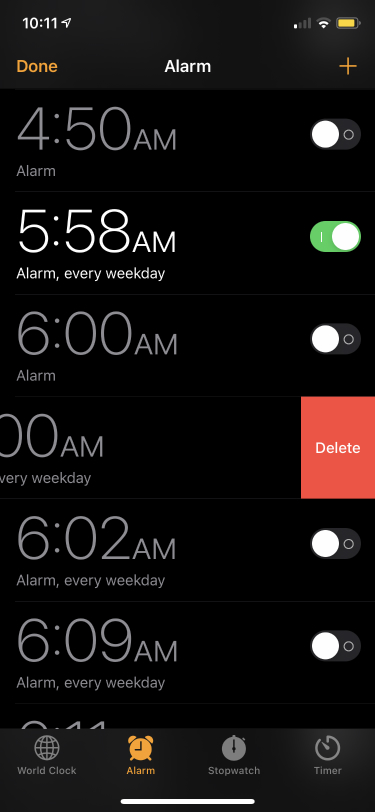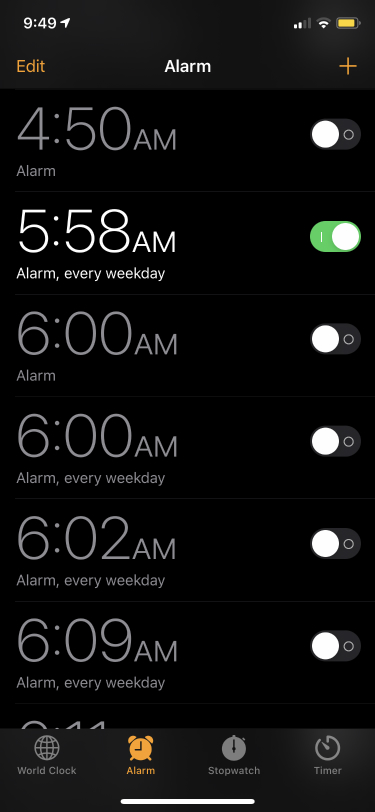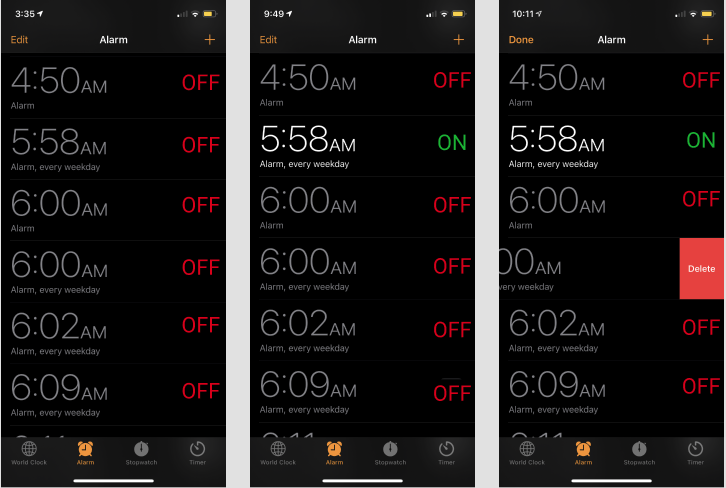 Sketches
Sketching was done in Figma using screenshots of the existing design.
Goal:
Create a dead-simple redesign of the iOS Switch control within the alarm screen of the Clock app
Outcome:
The outcome was a control that had an unmistakable function.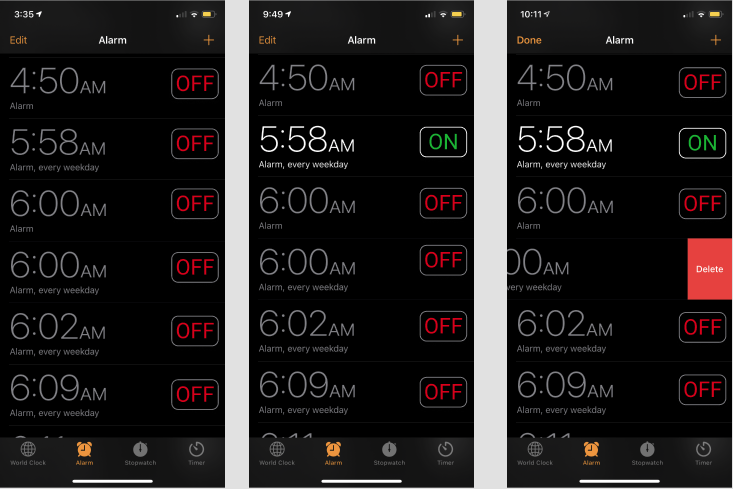 User Testing with Prototype
Using Figma, I created a medium-fidelity prototype.
Set-Up
2 users were tested using this prototype.

Users were more familiar with the iOS environment
Results:
Users felt the initial design lacked affordances telling them that the ON/OFF buttons were meant to be clicked.

Boxes with rounded corners were added to each button

This addition was retested and users had no trouble interpreting the control
Even Simple Design Can Be Confusing
Apple's iOS aims to use uniform controls and gestures throughout all of their interfaces. The Switch control is very simple and works well in many cases but it causes issues when the subject component has an underlying Swipe gesture. The use of ON/OFF buttons is less appealing to the eye, but creates a clear interaction.
A button needs to look like a button

Added functions/features can interfere with the usability of control

The real issue is the Swipe to delete gesture